Concrete Washout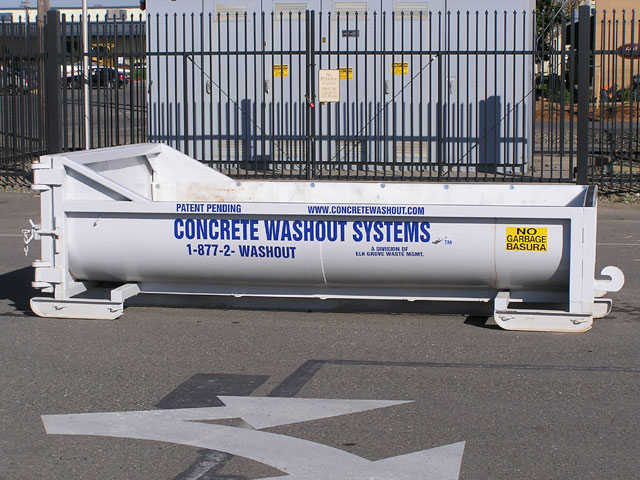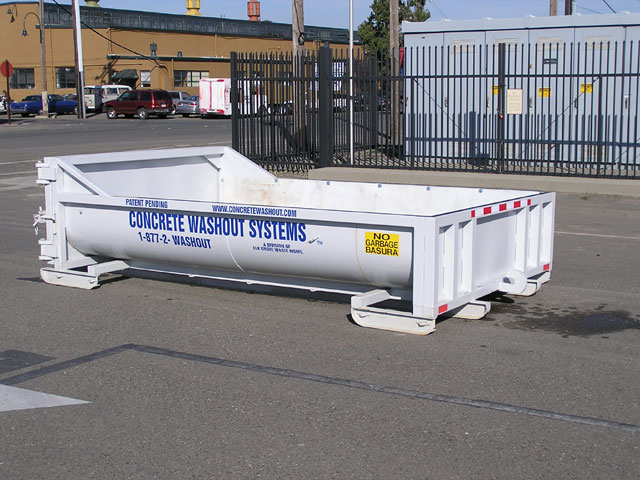 N.A.T. Transportation offers concrete washout and concrete recycling services.
Everything starts by you picking up the phone and requesting prices and service. Your information is then inputted into our computer system, saved and dispatched to our driver.
Once our drivers receive your order, they pick up a clean box from the yard and deliver it to your jobsite. The drivers are very diligent in their efforts to place the boxes in areas that the customer request. However, there are some regulatory restrictions in some areas that will prevent them from placing it near a drain inlet or near a waterway or other protected area.
When you begin pouring concrete you will find that the box will begin to fill up with both concrete material and concrete washwater. The washwater may not have been something you have dealt with in the past using other systems or services. We are essentially dealing with two different source separated waste streams: concrete and washwater. A need may arise to have the washwater vacuumed from the box to increase holding capacity and to ensure compliance and eliminate any discharge of material.
We will dispatch personnel to your jobsite to vacuum the washwater from the box, providing you with more holding capacity. Once you reach a point where the material and washwater is near 3/4 full, it is now time to re-contact us to have the full box replaced with a new one.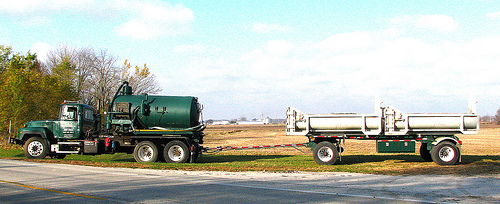 We offer a complete "cradle-to-grave" service. Once the box is taken from your jobsite, our job is not finished. Our drivers then transport the concrete material in the box to a concrete crushing and recycling yard (We take the material to the Wood County Landfill). The recycling yard accepts this material without any hesitation or problems, since it is source separated and not contaminated with other materials such as hay, plastic or dirt. The concrete material is then crushed and used for road building within the landfill.
The wastewater is taken to a licensed treatment facility thereby fulfilling total "cradle-to-grave" responsibilities.
Please call us at (419) 288-3143 or (800) 332-2783 for rates.